We added two new 4ftx4ft garden boxes to our back yard this year. While we were building them we found a small bunny (not a baby) hiding arround our soil bags. Everyone got a chance to pet him before we let him go.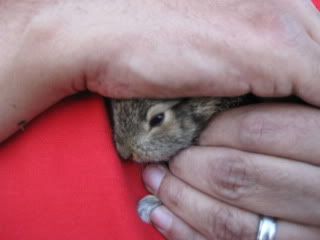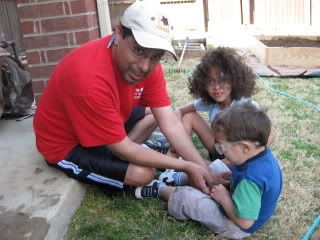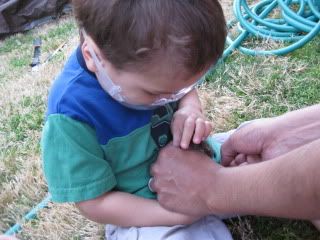 Here is a picture of us in the process of making the garden.
And here is our finished and planted garden.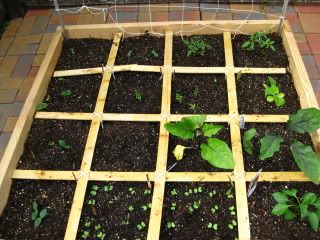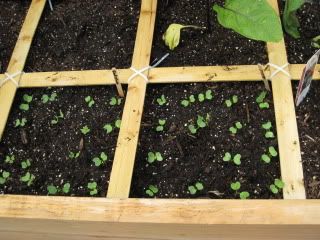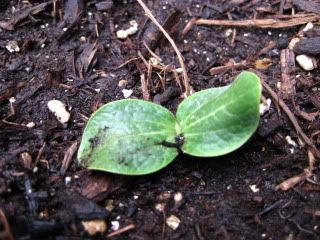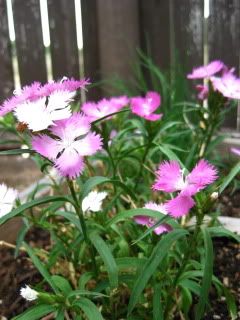 I love having a garden again. Look for more pictures in the future.