I packed all my crafting and sewing items into boxes thinking I'd be without them for about 2 weeks...well, it's been over a month now and I really miss being able to make stuff. Unfortunately I didn't pack anything so that I could get it out easily; even to hand sew I'd have to find and open three boxes. So, what is left to me? Window shopping for new craft stuff of course! I've found three awesome crafting tools I thought I'd share with you. Do I need them? Not really. Will I get them? Probably not, at least not anytime soon. BUT they are super cool.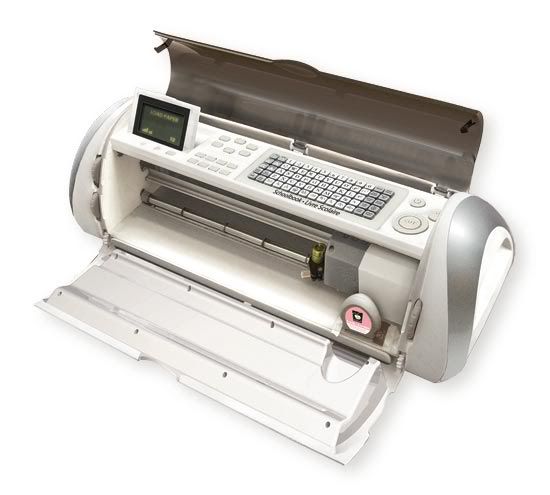 It all started with an infomercial I saw for the Cricut. I'd heard of these before, but I'm not a scrapbooker so what did I need a dicut machine for? The infomercial opened my eyes. You can cut wall vinyl with it (something I want to add to Jovi's new room). You can make stencils with it. You can etch glass with it. AND you can cut fabric with it. I could make AWESOME appliques with very little effort. The initial price, while high isn't terrible, about $250 BUT you, of course would want to buy lots of cartridges to go with it and those cost $40-$80 a piece. There is software you can get that can turn any true type font into something the cricut can cut called Sure Cuts A Lot, but then that adds to the price too. Even with all the costs it gets a place on my wish list because of all the cool things you can do with it.
The next cool thing I found is a Xyron510 machine. You can make stickers or laminated tags or magnets with it AND it is easy and safe enough for a kid to use. Can you just imagine photo magnets for grandparent Christmas presents and homemade stickers out of magazine pictures for Jovi to use. This one is actually reasonably priced if you get it on sale, about $20, and the refills are sold at Joann so you could always get them for 40% off.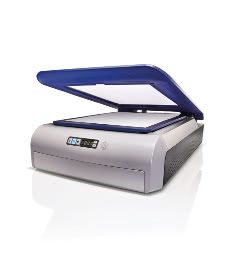 This is the one I think I want most of all, it is a yudu, a (relatively) easy to use screen printing machine. I've wanted to get into screen printing for a while now, but adding yet another hobby to my plate and the start up costs that go along with it just seemed like too much BUT since I'm window shopping it gets a top spot. Screen printing can be a pretty messy and unless you have a lot of fairly expensive equipment you aren't always guaranteed great results. The yudu stuck all that equipment into one big box, took away most of the messy chemical application and it only costs $200, of course you still have to get the ink and the stuff you want to print on, but, oh the possibilities! This would be the design for the first screen I would make.