My sewing machine went kaput on me right after Christmas. I went back and forth for a few weeks about what sewing machine to get to replace it, do I go with a computerized machine with more stitches than I could ever use and lots of convenience items, like needle up/down, thread cutter button, etc. OR do I choose a vintage all metal machine that will last forever and I could do all the maintenance myself? It was a hard choice and I eventually chose a new Brother sewing machine that can do EVERYTHING. There is no way I will grow out of this machine. BUT the antique Singers were calling to me..., but that is a story for another post. Anyway, I've been doing a lot of sewing to try out my new machine and get to know it. We had a rocky start, but I'm really starting to like her and those convenience features are AWESOME.
One of my first projects was a receiving blanket and bib set for a friend who is having twin boys. It's not very exciting, but I got to try out a few of my new decorative stitches.
I made some down and dirty play curtains for the kids. These curtains can be taken anywhere and used to cover doors or hallways to make new rooms or give "privacy" (a newly important thing to Jovi) or be the bottom of a puppet show or, well, you get the idea. I didn't spend more than 30 minutes from cut to finish, eyeballing most measurements and unfortunately it shows because one curtain is 1 inch longer than the other. It is a good thing they are play curtains.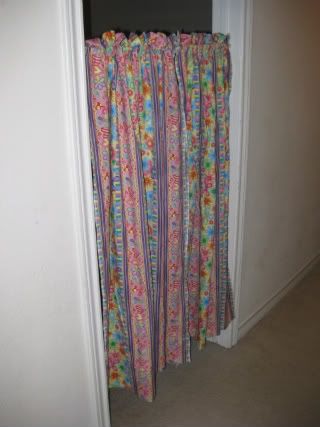 On Sunday I finished a dress for Jovi that I had cut out in September, crazy I know. It only took like 3 hours (with lots of breaks) to put it together. I don't know why I waited so long to sew it. It is the Farbemix Cara pattern and one of my favorite jumper dress patterns. After the first picture, I was trying to be a good photographer and use natural lighting, but my model was not facing the right way so I got lots of squinting, oops.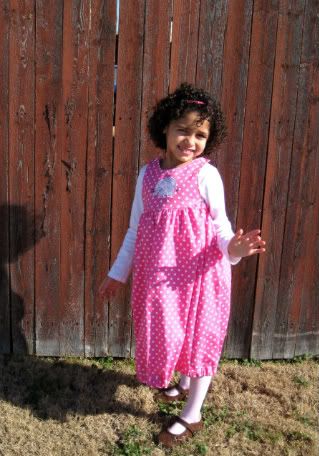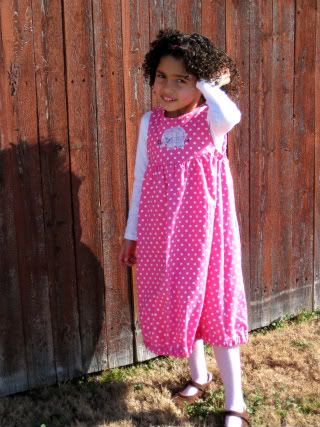 Here is a close up of the elephant embroidery, you can get it at sewingforsarahembroidery.com. She is an extremely talented digitizer and I love so many of her patterns, but her website organization is terrible. If you have an embroidery machine and a little patience to look through all her many, many pages of designs you can find some amazing ones.
And here is a picture of Corbin in his Sunday clothes just because he is so cute! That is his "cheese" face.
Thanks for visiting my site. I'm working on a cool giveaway so please check back in the next couple of weeks :).