Our garden has been growing a lot this past month. It has been fun to see all the seeds sprouting and we've already been able to havest some of the radishes (as you will see from the pictures). We've lost two pepper plants, a tomato plant and a summer squash seedling to frost, but everything else is growing well. I'm waiting till Apri 20th, the official no more frost day for our zone before I try and replant them.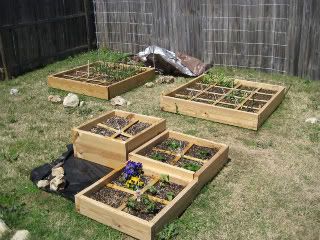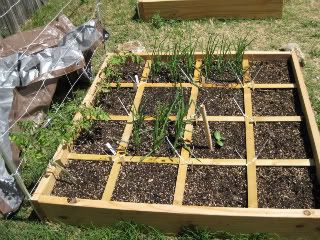 Jovi likes to help water, but her favorite gardening activity so far is picking radishes. Our radishes are pretty hot so she doesent actually like to eat them, but she is always trying to talk me into picking more, telling me that they look big and ready to pick.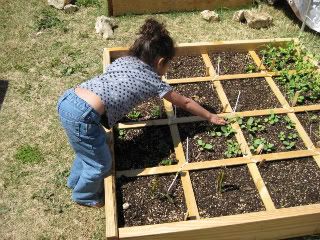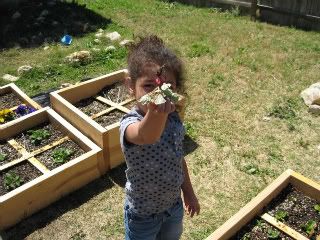 And now for our BIG news...we are moving. We are putting our house up for sale on Saturday and as soon as it sales we will be moving closer to Juan's current job. Right now his commute is about 1 to 1 1/2 hours each way and it will just get worse with construction starting on 114 this summer. We haven't picked a specific place to move to yet, but are leaning towards Coppell or Frisco. We've been spending a lot of our time getting the house ready to put up for sale and yet there still seems to be so much more to do. We should have the big things like paint touch ups, the carpet cleaned and the front yard landscaped by Saturday though. It will be exciting to see what happens in the next few months.