This weekend we went to Juan's Gramdma's house. It's about a 3 hour trip to the small town where they live and it is the first time we've been there since Corbin was born. We had a lot of fun. Two of Juan's aunt's live on the same street and one of his cousins was visiting so we got to see a lot of family.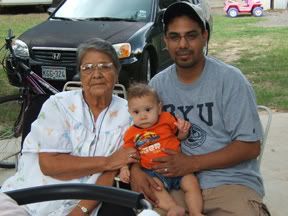 They were celebrating one of his cousin's 10th birthday and had rented a waterslide for the occasion. Jovi was in heaven!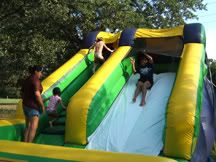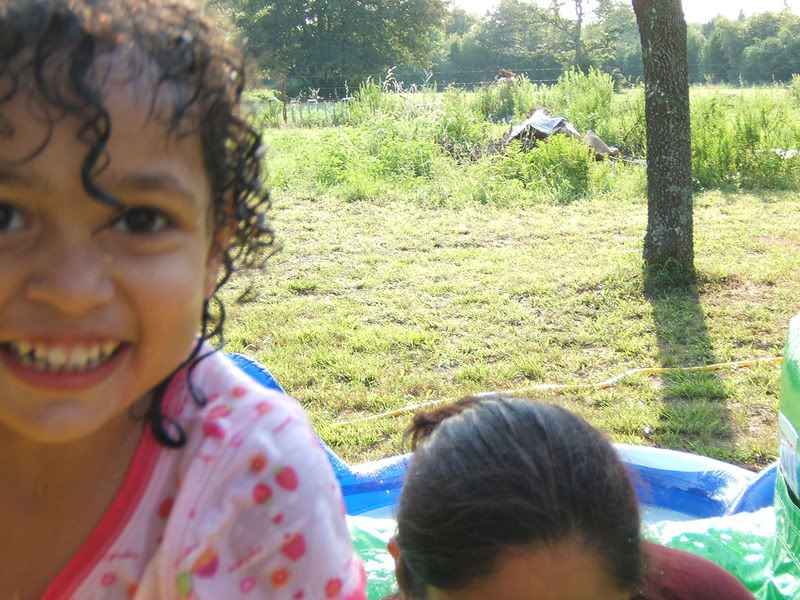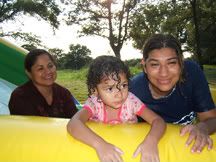 Juan's cousin who was visiting has a little girl only a month older that Corbin. It was fun watching Corbin play with his second cousin.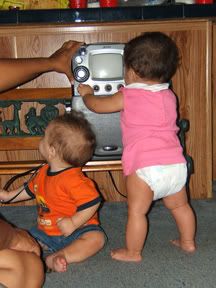 While we were there, they started counting up how many great grandchildren his grandma had and the number came out to be 40+ with a chance of becomming a great, great grandma sometime in the next 5-10 years since she has a couple great grandchildren in the 18 year old range. Isn't that amazing? The kids actually did ok for the drive. There were only a few bouts of crying and one necessary stop, not bad if I do say so myself!