For a new post! I've been putting it off hoping to complete two projects that I've been working on (i have NOT forgotten about you Mari and Alice), but it looks like they won't be done till the end of the weekend and I really want to keep up with my goal of at least one post a week. While completed projects have been a bit scarce, I did finish 4 pillowcases at Juan's request.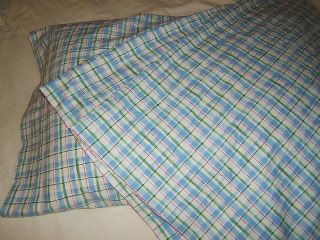 Much more interesting than a few pillowcases is what the kids have been doing. Corbin has been recovering pretty well from the pneumonia and he has started crawling. Really crawing, with coordinated hand and leg movements and everything. He started doing it on Monday. Here is a picture I took on Tuesday.
And, a few minutes after I took that picture I found him pulling up on Jovi's couch.
I didn't grab the camera fast enough to get a fully standing picture, but you get the idea. Jovi was so proud of her brother.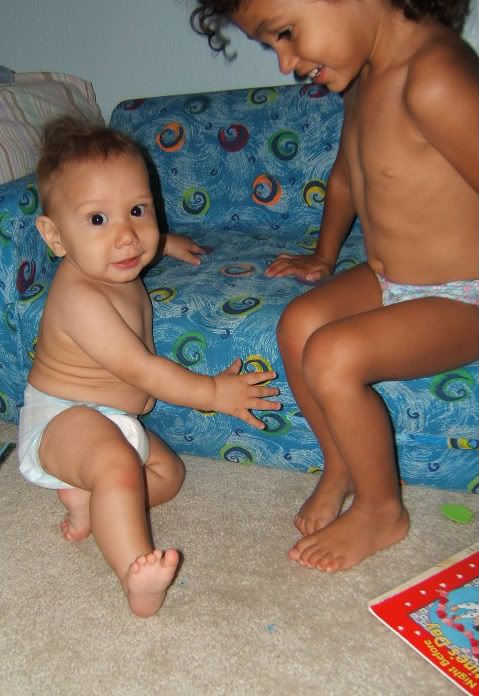 That same day I got out a patterning toy and showed Jovi how to play with it. She can name all her colors and most of her shapes and was very good at matching the pictures on the card with the shapes.
Today I found Corbin playing with the doorstop in the hallway. He was very interested in making it go TWWWWANG. I think that every child enjoys playing with those things, Jovi does and I remember doing the same thing when I was a kid too.