I know this is a month late, but better late than never right? Jovi is part of a neighborhood preschool and they had a Valentines day party where they were supposed to bring a valentine for each class member. The day before the party, Jovi was SO excited to make her valentines. Here is a picture of what we started with (perhaps I have too much crafting supplies?) and another picture of the finished valentines, one for each member of her class and she even made one for herself. They are all 100% Jovi originals (she did ask me to cut the hearts out). I thought they turned out pretty good myself. She even wrote her name on most of them, but would ask me to write the V because she didn't like how her V looked. Since then she has gotten over that and can write her whole name.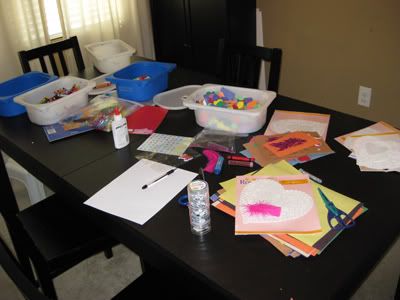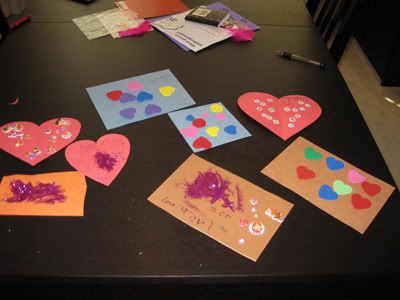 In our backyard garden, Jovi has her own 4 squares to grow flowers in. She helped plant lots of the other squares too and helps water all the plants regularly, it really is a family garden and has been lots of fun getting excited about the sprouts that are starting to come up. Here are some pictures of me and her planting her four squares of flowers.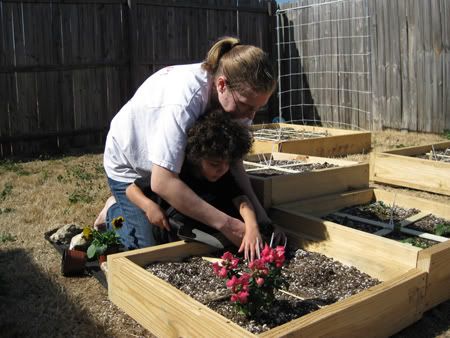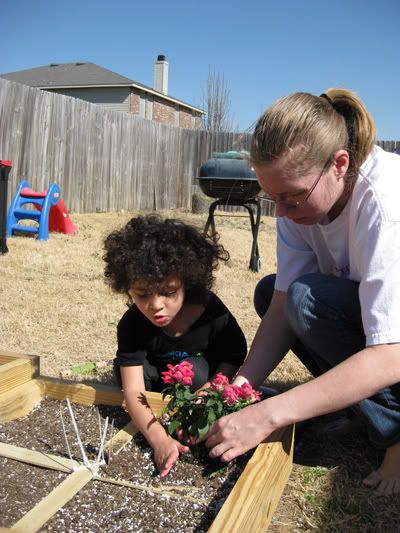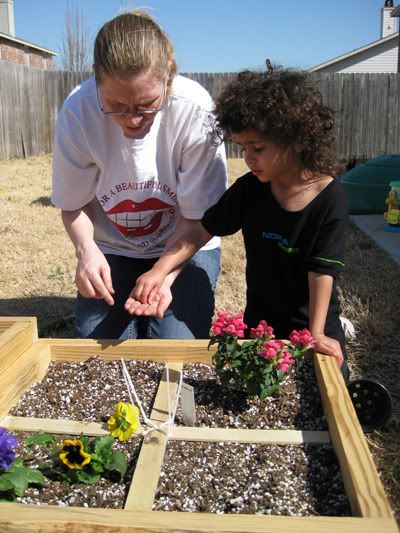 Jovi is such a funny little girl. We have a lot of fun together. She makes me laugh all the time. One of the funniest quirks she has is that she thinks toilet paper makes everything better. Think Windex and My Big Fat Greek Wedding, well Jovi's cure all is toilet paper. I don't know why. If she hurts her foot, she wants to wrap it in toilet paper. If she has a tummy ache, she lays strips of toilet paper on her stomach. She once hurt her finger and went around with it wrapped in toilet paper all day. It is soooo funny to see the relief she gets from covering her hurts in toilet paper.
And finally, since I haven't shared any sewing in a long, long, time, mainly because I haven't done much, here is a XL receiving blanket and 3 bibs I made for Juan's physical therapist who just had her first baby.