I love Thanksgiving, the food, the chance to give thanks for your blessings, the chance to gather together with family and did I mention the food? Yep, I'm a fan of the holiday. We were fortunate enough to get to celebrate it twice. Our first Thanksgiving was last Saturday with Juan's family at his mom's house. We had a really nice time. His mom cooked everything and it was wonderful. Unfortunately, we forgot our camera. This happens often because our camra, while not large, travels in a large camera case that is often forgotten at home. I have hope that I will get a nice little subcompact camera for Christmas that I can carry around in my purse. That way I will always have it with me, ready for any photo taking opportunity.
Our next Thanksgiving was at my grandparents' apartment. Forgetting a camera was no problem there. Here is a nice picture of our very own paparazzi.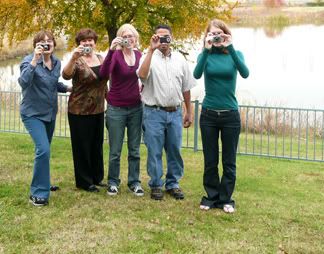 Here are a few of the photos they took...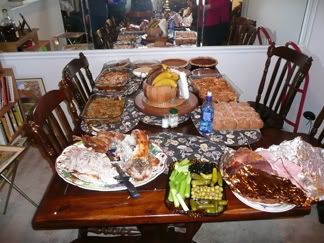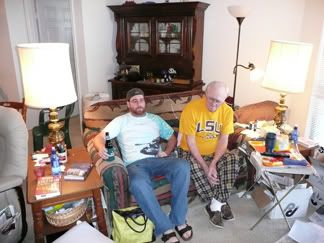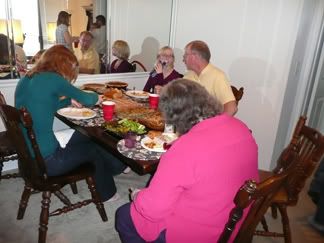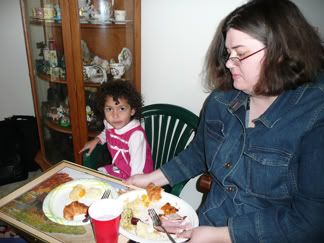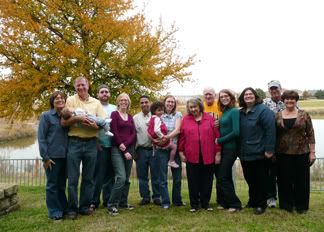 We all had a good time and were super stuffed by the end of lunch. I am very thankful that we could spend our two Thanksgivings with our family. I hope everyone else had a wonderful holiday too.