Corbin turned one on 1/13/09. It is hard to believe a whole year has passed and yet, I can't imagine life without him. He is such a sweet, cuddly, easygoing little boy. The week before his birthday we started brushing his teeth. It is one of his new favorite things to do. Here is a picture I took of him brushing his teeth the day before his birthday.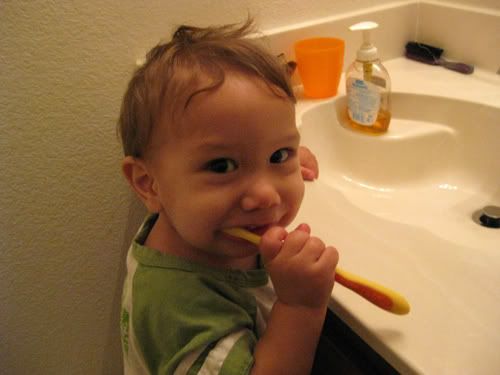 On his birthday, I attempted to style his hair. I'm not very good at doing hair, but I still think Corbin looks cute. Here are some pictures of him and his dad. In the second picture, Juan was smiling a "Corbin" smile.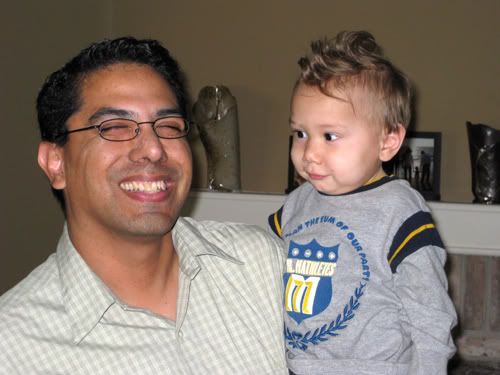 We took Corbin and Jovi to Chuck E. Cheese that afternoon, but by the time we got there they had fallen asleep in the car.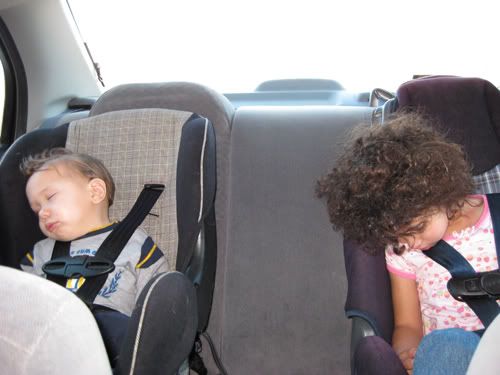 We let them sleep for a little while and then woke them up for fun and pizza. Unfortunately my camera battery gave out after only a few pictures, but here are the ones we were able to take.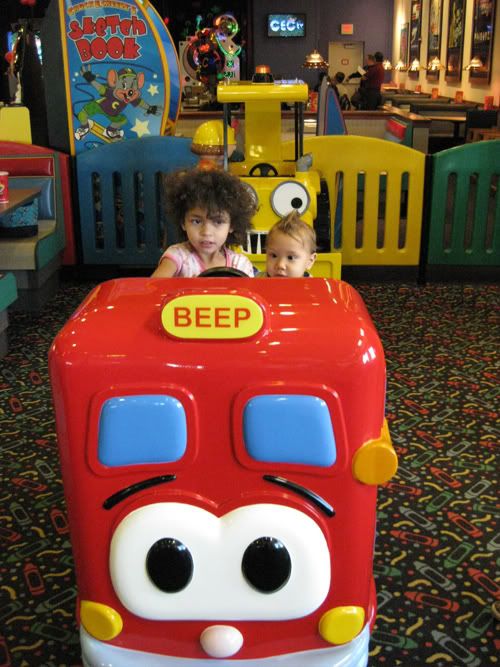 On Saturday, the 17th we had a family party for Corbin. My family was there along with Juan's family including his sister from Minnesota. Having his sister there was a complete surprise. Juan's family all ended up spending the night so we could spend time together. It was a lot of fun.
Corbin was reluctant to eat his cupcake. He liked playing with it, but didn't really want to eat it. Juan had to show him what to do and then help him with it. He seemed to like it ok, but all the new people around and the fact that he woke up only half an hour before made him kind of reluctant to try stuff.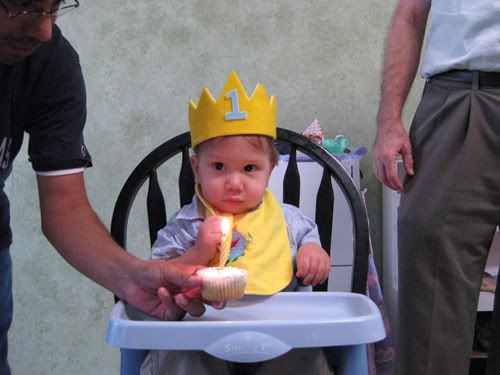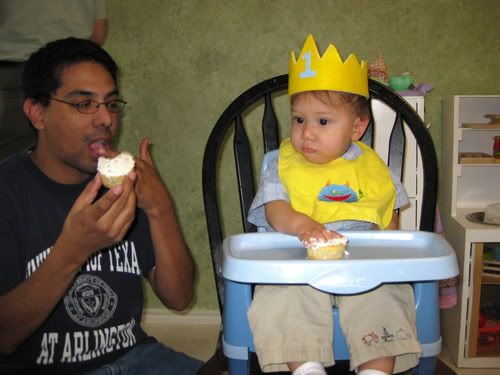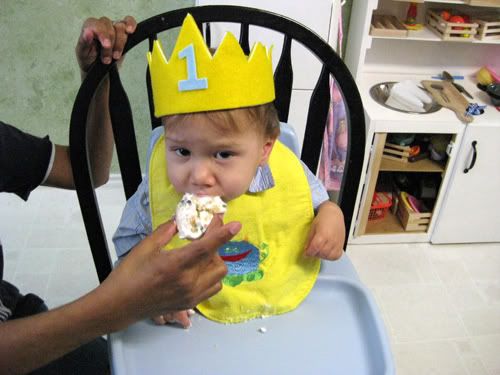 He liked opening presents and thought his new tool bench was pretty cool.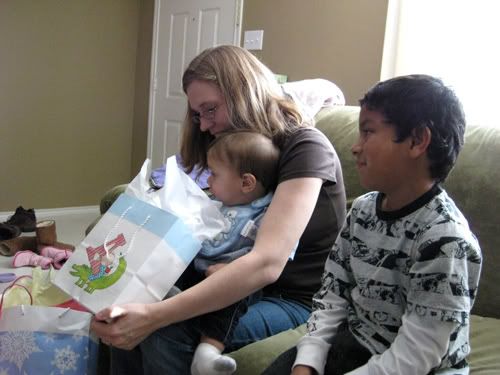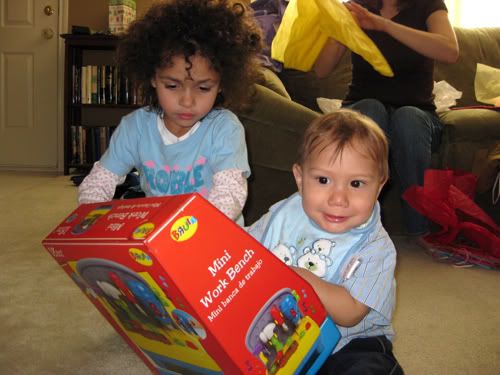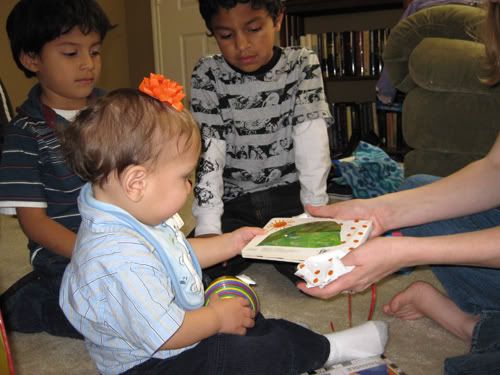 Here are some family pictures taken that weekend.