Jovi's thrird brthday party was supposed to be a pool party at our community pool BUT hurricane Ike decided to ruin the plans. On Friday we emailed and called everyone and said it was moving to our house and was a drop off party. Fifteen kids for two hours, what were we going to do? We quickly put together some party games (pin the nose on the clown, balloon toss, coloring a picture...) and I have to say that for something that was planned last minute I think it went pretty well. All the kids seemed to have a good time and that what matters the most, right? Jovi wore her birthday outfit made by me.
We forgot to take pictures until lunch time, but here are some of lunch, cupcakes and present opening.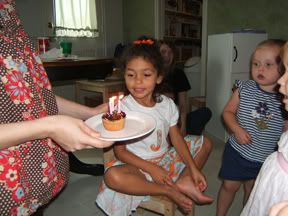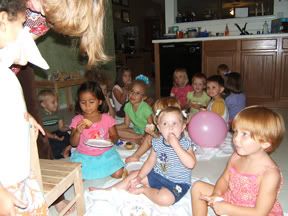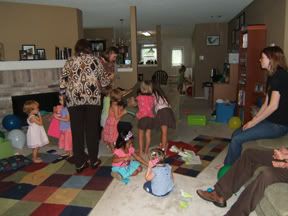 Just as the friend party was ending our family started showing up for the family part of the party. Jovi loves playing with her cousins and aunts. Here is a picture of her and her two youngest cousins pretending to sleep on the floor.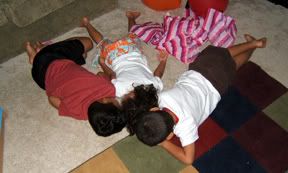 Here is a picture of Corbin and his Uncle Ruben.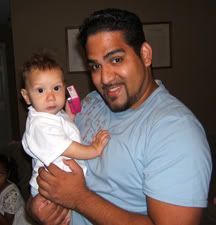 It was a good day!