Corbin was sick with a cold on Thursday and Friday, but he is doing much better today. He just has a lingering cough and runny nose now, but he is obviously feeling better. Jovi went to a friend's thrid birthday party on Friday and had lots of fun. We went to a church ice cream social that Juan was partially in charge of on Saturday. It was lots of fun, Jovi had two bowls of ice cream and two popsicles wich was about average for most of the kids. I learned that I like colored sprinkles in my vanilly ice cream, yummy!
To make up for having a post with no pictures last time this will be full of pictures of stuff I made this week. On Wednesday I went to a friend's baby shower. Their family is adopting a one year old little girl (so exciting) so I made this for her.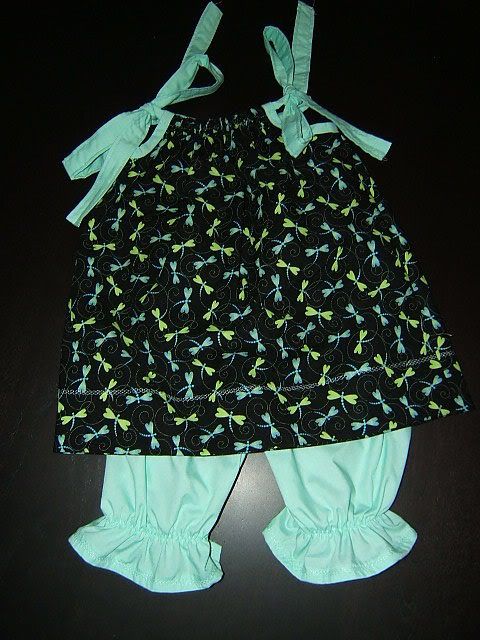 It is a pillowcase dress with matching bloomers. I plan on making any future little girls we have lots of sets like this. I unfortunately think that Jovi is a little too old for bloomers, but maybe not. I might try it in the future.
On Friday I finished this dress for Jovi that I have been working off and on for over a month.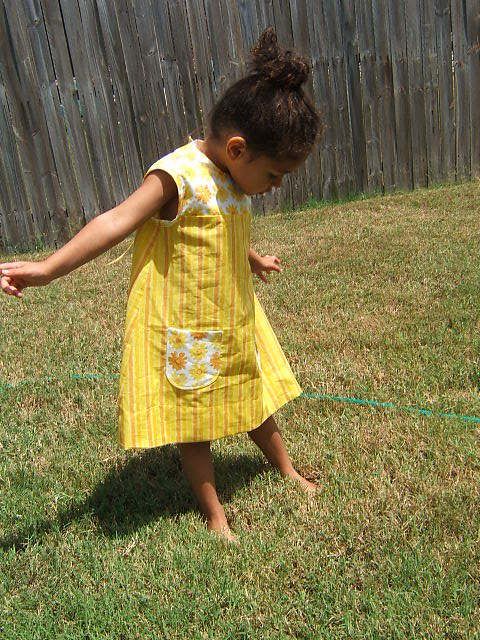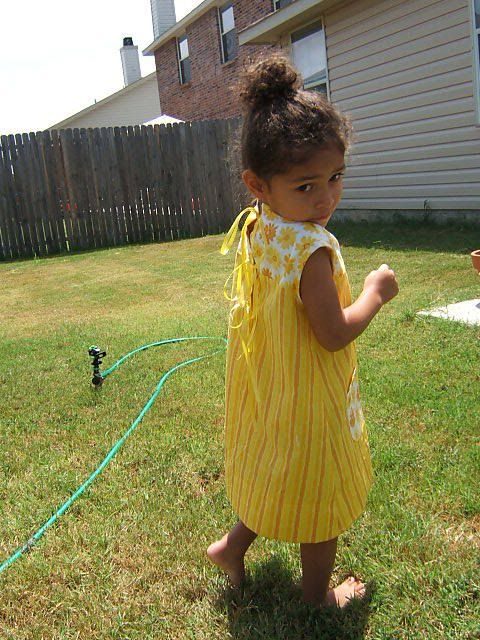 Overall I am happy with it. The pattern came with sleeves, but they fit really wierd so I took them off and bound the edge instead with self made bias tape. The pattern called for putting a zipper in the back of the dress, but I've never sewn a zipper before and am a little scared of them so I did ribbon ties instead. I had to add some hook and eyes to the back because the ribbons just weren't doing a good enough job of closing the back. I really need to get over my fear of zippers because I'm sure just putting in a zipper would have been easier than what I did.
And finally, because I showed you the wood shapes cut out. Here are some of the shapes sanded, painted and finished. There is wood burned detailing on all of them, but the trees. They were a lot of fun to make. My favorite is the owl.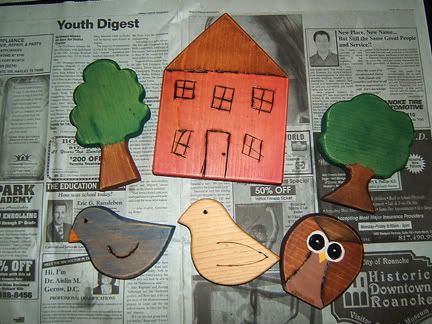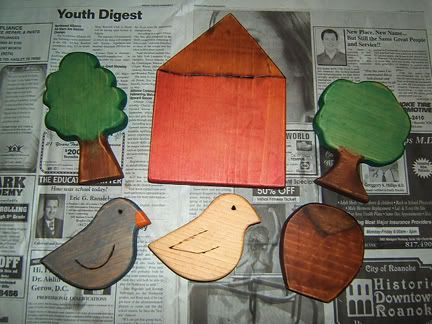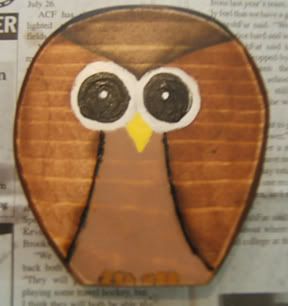 Have a great Sunday!