The internet is a wonderful thing. There are so many creative people out there that are willing to share their amazing talents, this post is thanks to them. I had found a tutorial on Craftster (http://www.craftster.org/forum/index.php?topic=170402.msg1742893#msg1742893) on how to make the CUTEST toddler dress out of a button up shirt and on Sunday I just HAD to try it. Sure I have a ton of projects just waiting for me to finish, but sometimes you've got to put aside the "work" and just do something fun, right? I started out with a small women's bowling style shirt that I found at the Roanoke thrift shop for $2.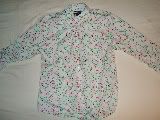 And then following the tutorial I turned it into this... (We were trying to teach Jovi to pose for pictures and this is what we got, SO cute!)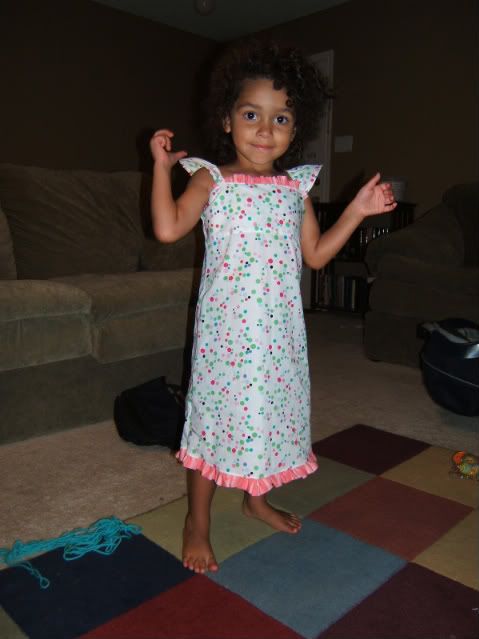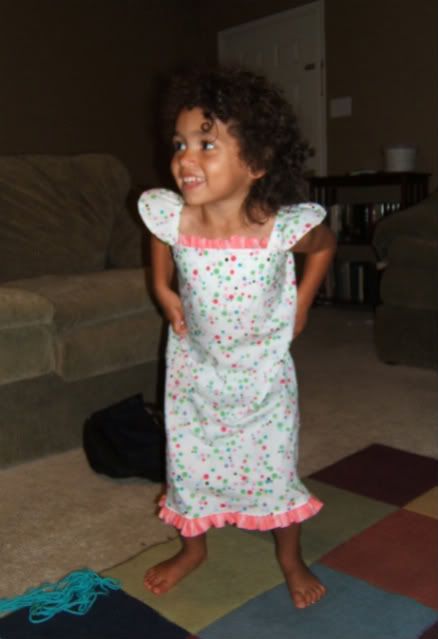 I just realized that I didn't take a picture of the back of the dress (which is actually the front of the shirt with the buttons), but since the design was just SO cute I made another one and I have picture of the back and front on it.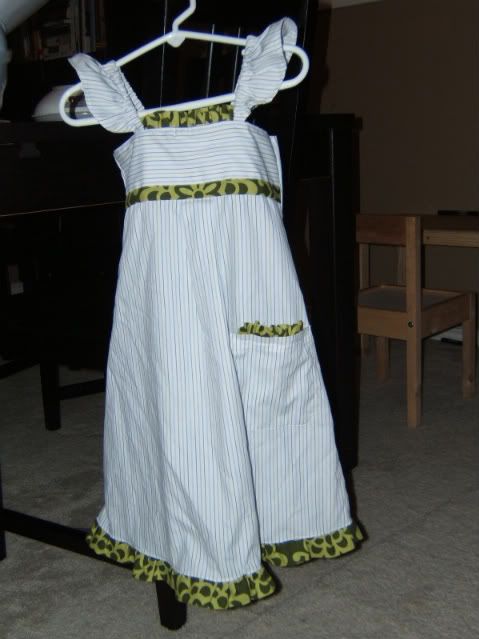 I had a lot of fun making the dresses, unfortunately Jovi does not like the straps on them. Juan thinks the ruffle bothers her so I replaced the straps with ribbons on the first one and she likes it a lot better. I may have to do the same with the second one, but I'm crossing my fingers that she will just get used to it because the ruffle strap is just so cute.
And for a chance to win a BEAUTIFUL free quilt, go visit this blog http://oldredbarnco.blogspot.com/ and post a comment. Isn't is so cool that people offer givaways like this. I'm actually thinking of doing a giveaway on my blog, not that I want tons of readers or anything, but givaways are always fun. Stay tuned for more on this possible giveaway...