I have been working hard to finish up quite a few projects so that I could be project free when we start preschool next week. My sister in law owns a cleaning business and asked me to embroider some bags for her with her business's name on it. Well, after some trouble with embroidering directly onto the ready made bag (bought at Target), I decided to make patches and then hand sewed them onto the bags. Each bag ended up having three patches. Here are some pictures: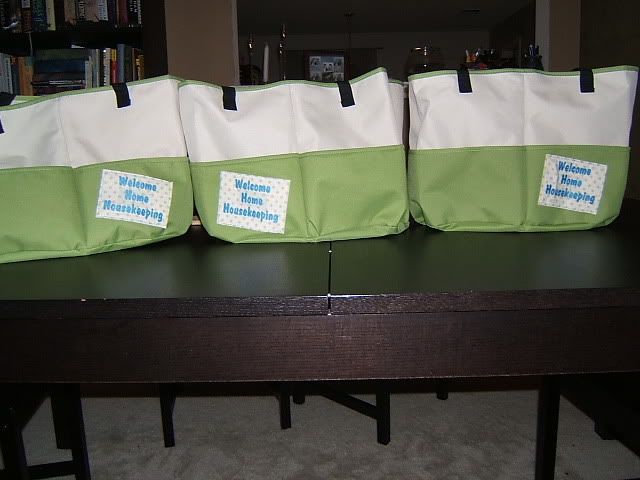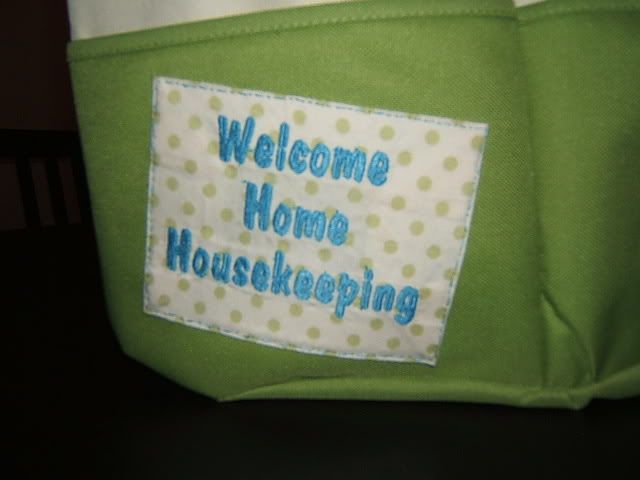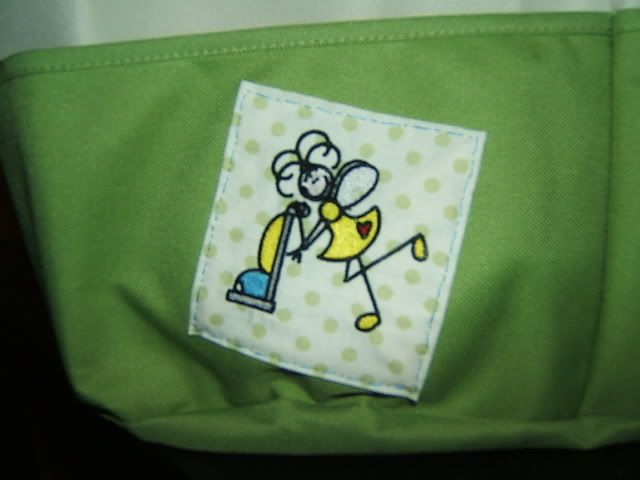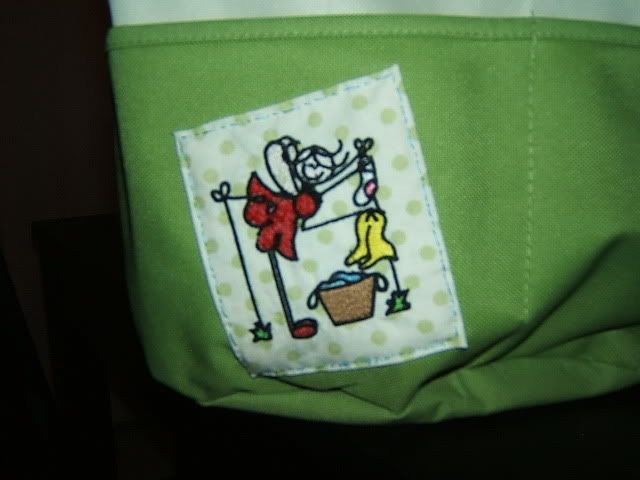 Then I was working on making a diaper bag for my good friend who I've known since I was 3 years old. She is having her first baby in September and they decided to be surprised about whether it was a boy or girl so I tried for something fairly neutral. I made a diaper bag, teething toy and matching zippered bag. It was my first zipper ever and it took two tries to get it right. I think it ended up ok and after all, it isn't a real project if you don't have to use your seam ripper at some point, right?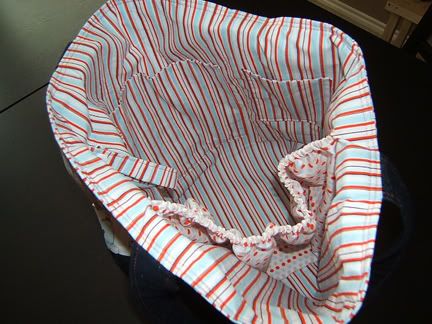 Then I was asked to teach an intro to sewing class on Sept. 9th for Relief Society Super Saturday. Our project will be a reversible tote so I made a sample for Sunday. Here is a picture of both sides of the reversible tote bag.
And last but not least, I wanted to make something special for Jovi to start preschool with so I made a lunch bag for her. I was inspired by this bag I found on Etsy (my new time wasting addiction) http://www.etsy.com/view_listing.php?listing_id=10072014 . I really like how it turned out. It is made out of fleece except for the black of the eyes which are wool felt.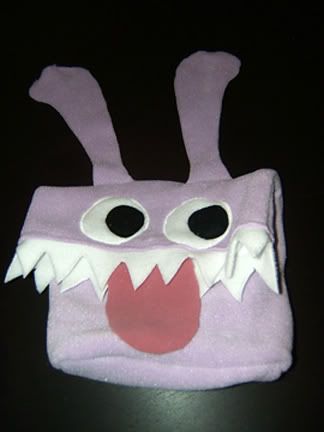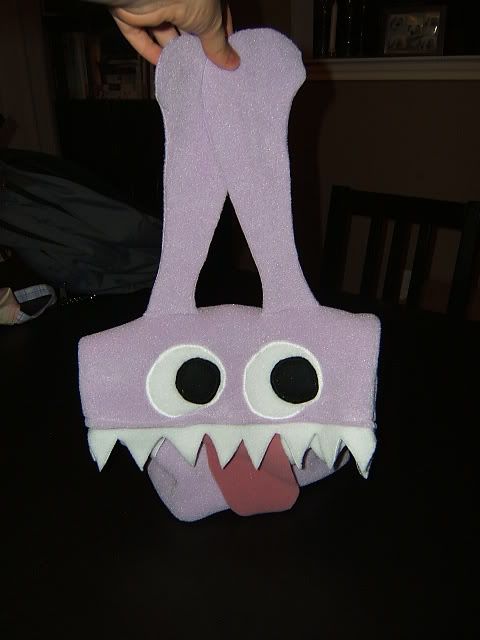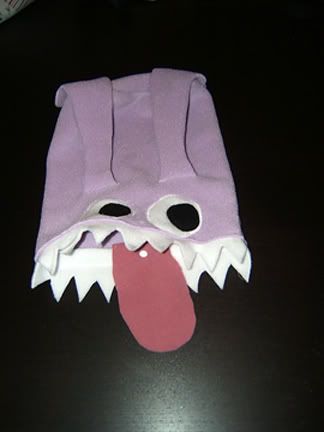 The kids are doing great. Corbin is getting better at crawling and his appetite has come back full force. I feel sure he will be making up the weight he lost while being sick very quickly. Jovi is doing great. We went and saw two boys be baptized today and now she wants to get baptized and she kept saying that she wanted to see the Holy Ghost; we kept trying to explain that you can't see him, only feel him, but it's a pretty big concept to grasp. At least she knows Jesus loves her and that she loves Jesus and that Jesus is a boy. She tells me that all the time :). Here is a picture of her from yesterday just because she is so cute!