On Christmas Day we woke up to my first white Christmas ever.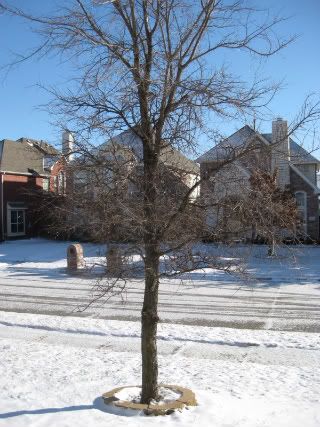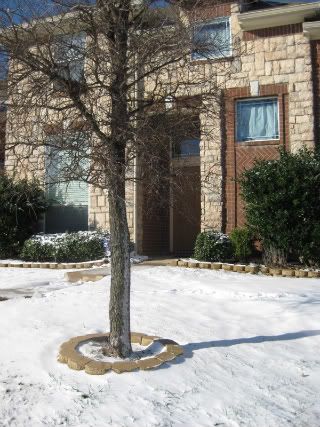 But before we could go out and enjoy the snow, there were Santa presents to enjoy. Jovi got a scooter and Corbin got a Tonka car garage. They both got lots of bath items in their stockings. They each got a pez despenser. Corbin got a dinosaur one which he uses to go arround and attack people with. It's very funny as long as you aren't the one being attacked, then it kinda hurts.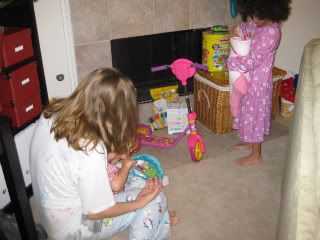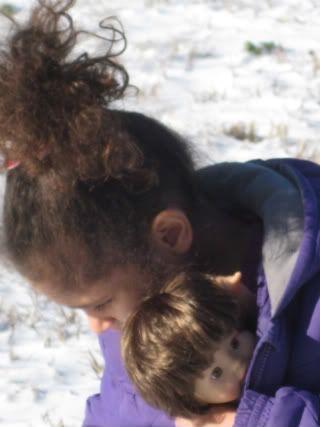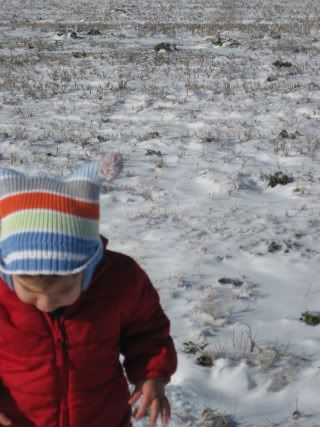 After breakfast and letting the roads melt a bit we went to vist Juan's family. His mom had made a wonderful Christmas lunch and you could choose, classic style with turkey or alternative style with caldo, it was all yummy. Jovi and Corbin got some cute clothes and fun toys. Ruben's family got a PS3 with Band Hero which we ended up playing all afernoon. It was alot of fun. The first picture is of Corbin with a grandma kiss on his forhead.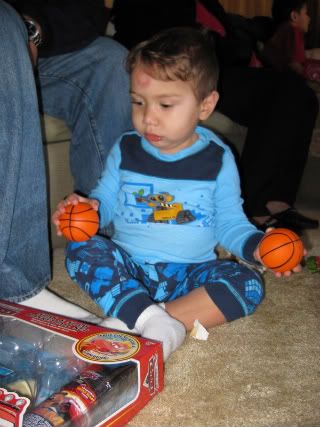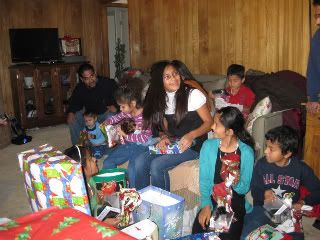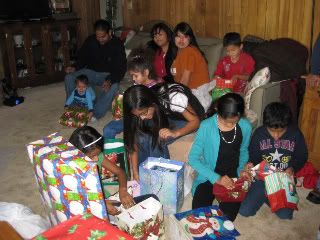 The Flores family had a great holiday season I hope all our friends, family and blog readers did to. Thank you for letting me share.