On Tuesday we went to
Bailey's Berry Patch
. It is a pick your own blueberry farm. I had been planning this trip for a month and had to reschedule two times, so even though it was totally overcast and occasionally sprinkling , after a call to them making sure it wasn't muddy, I decide that we were going to go no matter what. I had read
Blueberries for Sal (Viking Kestrel picture books)
to the kids several times in the previous week and they were super excited too. It was an hour drive, and the kids did really well in the car. When we got there they each got their own little pails and we went out to pick some blueberries.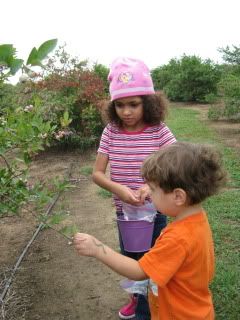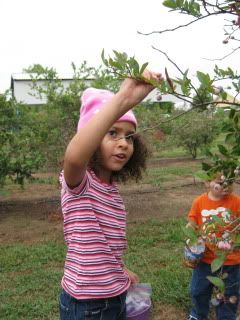 Corbin loved hiding under the blueberry bushes.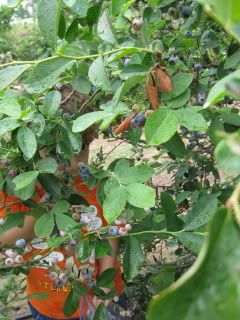 As Jovi and I were picking blueberries, Corbin was exploring the stump of an old blueberry bush when we heard him yelling about baby birds. We went to investigate and this is what we found.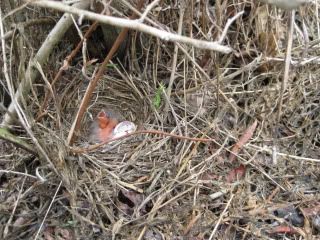 There were two brand new baby birds and one unhatched egg. It was so cool. I took some pictures and the we walked far away so that Corbin couldn't touch them, something he desperately wanted to do.
We went and visited the the catfish pond instead and while we were there we were told that there was a free hayride available.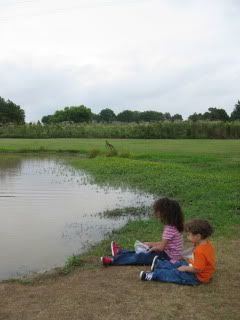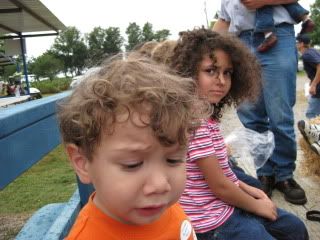 For part of the hayride they took us back down to the catfish pond and let us buy food to feed the catfish. There were some big catfish in that pond and a turtle too.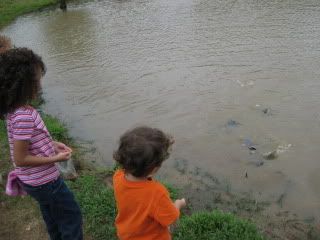 Then we had some lunch and went back to picking blueberries. Jovi decided to try some of the blueberries in her bucket.
Corbin, on the other hand loved the blueberries. One of his favorite things to do was grab big handfuls of blueberries from my bucket and stuff them in his mouth.
Jovi also enjoyed feeding Corbin blueberries.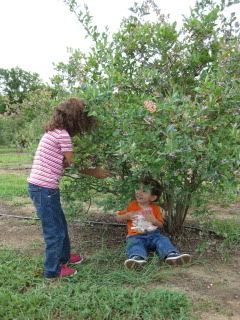 And they took the occasional break together.
With Corbin eating large amounts of my berries, it was hard to get a full bucket, but I feel we got enough.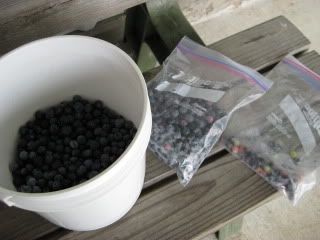 It was such a fun trip. I'm sure we will be going back next year.