On Thursday we went to our monthly Justin group field trip. This month we went to
Henrietta Creek Orchard
. I've been wanting to visit this orchard since I found out about it two years ago. At the time Jovi was three and I was teaching preschool. I called to see if we could go and the owner strongly suggested waiting till the kids were at least four. I thought that was odd since I thought kids of every age could enjoy an apple orchard. I now understand. The orchard was beautiful and we had awesome weather for our trip. We started in a pavilion with a school group and several homeschooling groups where the owners gave a very informative 45ish minute lecture. THAT was why they suggested the kids be older, our 4 and 5 year olds had trouble sitting that long especially since they were at the back of the audience. The younger kids, like Corbin just wandered around the orchard area behind the pavilion. I got some very cute pictures of the younger kids. Here is Corbin with Sara who he called Rosie the whole time. I totally didn't get it till a friend pointed out that was Caillou's sisters name. Then it all came together, Sara was an adorable little girl with light red hair just like Rosie.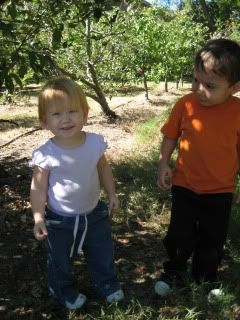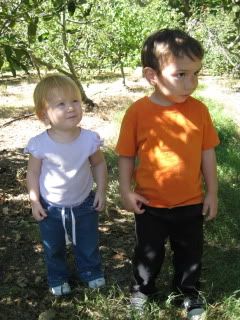 Corbin and Carver watching an airplane.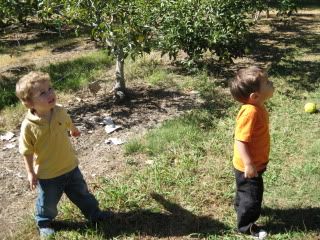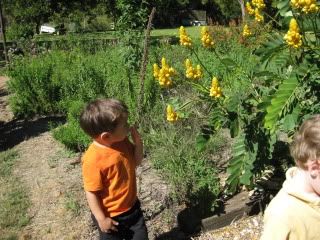 Then we got to take a guided tour of the orchard. Part of the tour included picking an apple or two, washing them and eating them with honey from the farm's beehives. The kids loved picking the apples.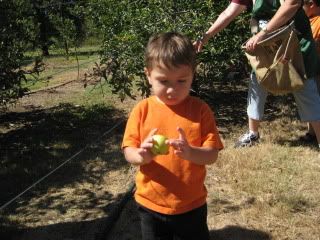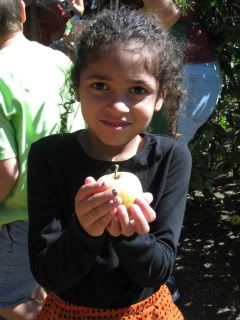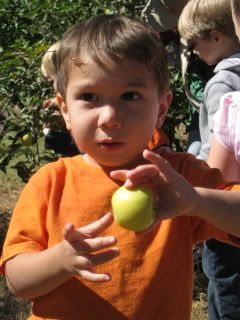 We had a good time, but it wasn't what I expected. I was thinking that there would be more apple picking and less touring. We had a wonderful picnic afterwards though. It was a fun field trip although I don't think we'll need to go back anytime soon.