On the first Tuesday of every month the Dallas Museum of Art has free admission and runs children's programs from 11:00-2:00. We went this Tuesday with friends from Justin and had a really great time. I think we will be going every month from now on. They had story time, some art projects and a family tour that we didn't get to do this time (something for next time). Jovi got to be the trash in a story about why the rooster crows in the morning.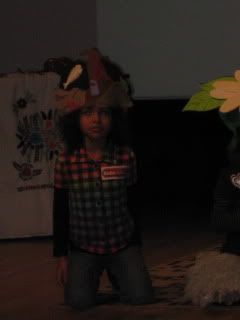 When the story teller asked her name she proudly said Jovi Elizabeth Flores. She had a great bow at the end too, but I didn't get a picture of it.
I wasn't totally sure if it was allowed to bring in outside food and the DMA's website said they had kid lunches for $5.50 so we bought two. The adult food at the DMA restaurant may be nice, but the kid lunches were a disappointment. Half a sandwich, some animal crackers and a drink is not what I would call a great lunch. Now that I know it is totally acceptable to bring a lunch, we will be doing that from now on.
The kids got to do two art projects. They made a paper flower and then, after going though a neat instalment art piece they made a skeleton puppet. Corbin had fun making his, he cut almost the whole thing out himself, and then I spent the rest of the time chasing him around the kids area.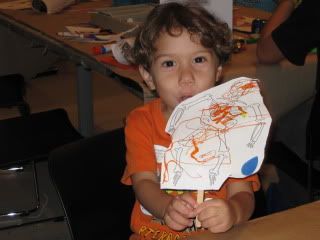 Jovi spent a lot of time on her skeleton. I thought it turned out pretty cute.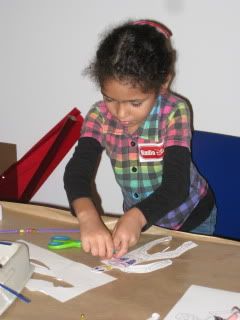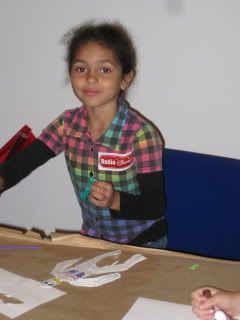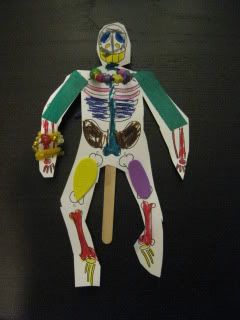 We had a great time at the DMA and a great time spending time with our friends.