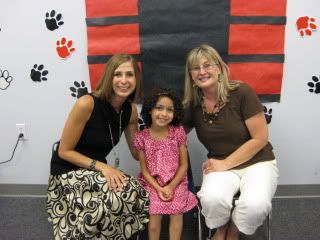 Jovi had a great year at Applecreek preschool. She had two wonderful teachers, Ms. Jenn and Ms. Caroline and a small class of friends. A few weeks ago they did a presentation for their families. It was super cute and had a dog theme. Jovi even had a speaking part, introducing the days of the week song.
Then after the presentation they got certificates for finishing the 4 year old program.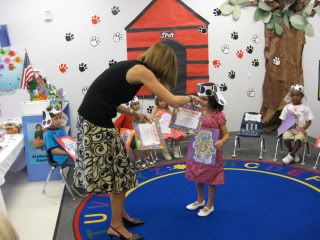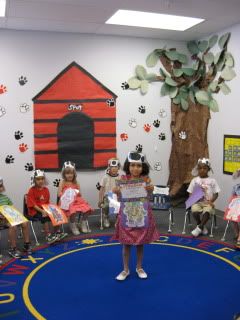 It was a fun day and I'm proud of how much Jovi grew this past school year. She is almost ready to read and her writing had gotten much better, she can count to 60, usually without mistakes. She has gained back confidence that she lost when we moved and goes to class (preschool and primary) by herself without crying. She loves to play pretend and write words, draw and play card games. One of her favorite things to do is play school with me. The other day we did 41 pages of a workbook because she didn't want to stop. She still likes Scooby Doo, but her new obsession is Astro Boy. We've been watching the anime series through Netfix and she just loves it, so does Corbin. Jovi loves her little brother and is a good big sister. She looks out for him and they like playing together most of the time. Jovi has a great sense of humor and is so funny. I'm so glad Jovi is part of our family.