Corbin used his first sign on Friday. We've been working on signs with him for the past month or so, specifically food related signs, like food, more, water and finished. Jovi's first sign was finished because it got her down from her highchair faster than screaming. Corbin's first sign, like the majority of the kids I've know, was more. We were at Central Market and we got him a sample of bread, when he was finished he signed more and we gave him more bread. Then we tried giving him some cantaloupe and he signed more for that too. He's still not super consistent with it and sometimes he tries to say it and it just sounds like mama, but it's an exciting first step. This is a picture of Corbin from Friday.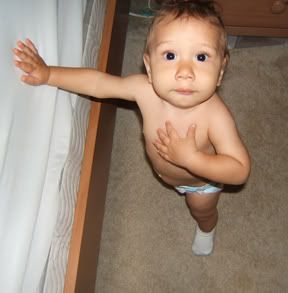 I finished Jovi's dress on Friday. She picked out the main fabric when we were at Joann a few months ago. She asked if I could puleeeze make her a dress out of it and I just couldn't say no. Overall, I am happy with how it turned out. It is the Olivia pattern from Farbenmix. I love the pattern, so cute and easy to put together.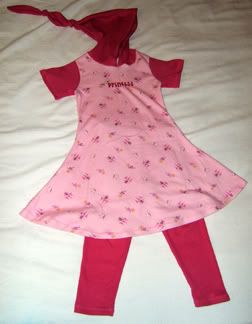 Here is a closeup of the embroidery :).
And now a modeling shot.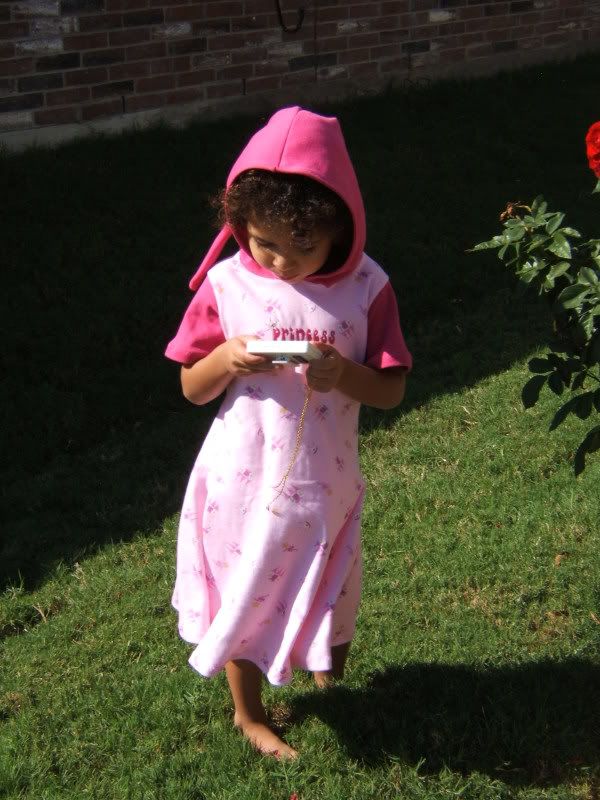 And, I thought that all my pictures of our state fair trip were ruined, but I forgot that we got a photo taken right when we went in by photographers working for Mrs Baird's (yep, the bread people) and they put it on the internet for free so here is a picture of our trip from Friday the 10th.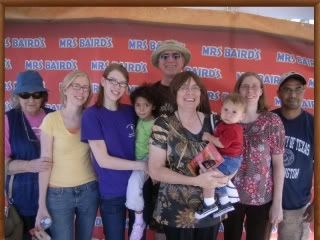 Jovi, Corbin and I also ended up going to the fair again yesterday with my sister Eden. She was out of town the week before so she hadn't been able to go with us, but she really wanted to go to the stae fair. I love the state fair so I had fun going again too. We went to the petting zoo and saw a dog show which Jovi thought was just awsome. Here are a couple of pictures from our trip.