I have been doing the occasional sewing project, but I haven't been posting many pictures of them. I need to do several more I even have some all cut out, but my sewing room has been a mess up until a few days ago and I never seemed to get anything done. Now the room is clean and I will hopefully be able to post pictures of several projects I will be working on for the holidays. Here are the projects I've completed over the bast two months...
Pajama pants using this
pattern
. It is an awsome (very fast and easy) pants pattern and she just came out with one for adults too which I plan on getting to make some Christmas presents. I'm embarrased to say that I think this is one of the only things I've sewn for Corbin since he was a baby. We were blessed with a bunch of hand me downs and he's had such a nice wardrobe that there really hasn't been any need for me to make him clothes till now. They were both happy with the pajama pants and I got these cute shots.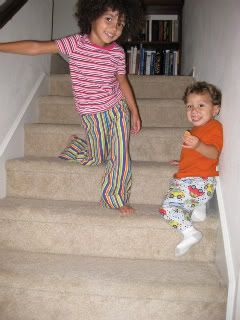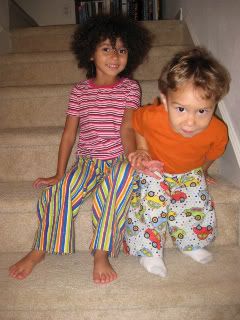 Here are some pumpkin throw pillows I made for Halloween and Thanksgiving. I sent the Emma one to my sister at BYU to spruce up her dorm room. The Jack o lantern one has velcro on it and on the felt pieces so the kids can make it have different faces. The pieces are kept in a pocket on the back of the pillow.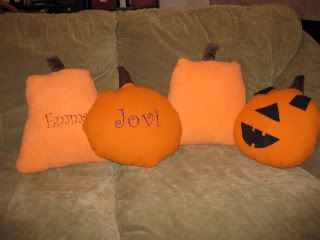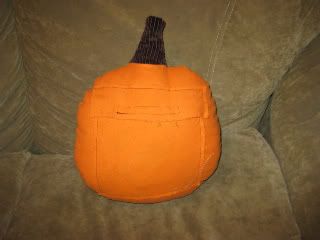 Thanks for looking :).