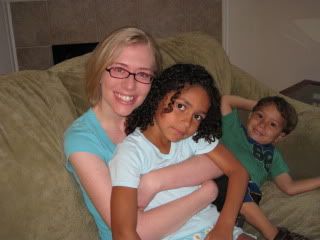 Laura came home for vacation and to attend a friend's wedding. She flew in the weekend before Memorial Day and stayed for a week and a half. It was a lot of fun having her at our house again. On Memorial Day we decided to have a Summertime Birthday Bash for all four of our family birthdays that are in the summer. We had a very nice dinner and some yummy desserts. We all got to blow a candle out.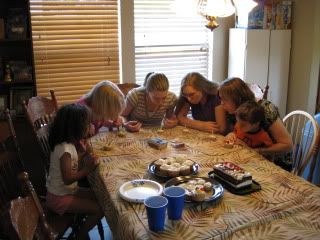 We had a nice group picture, but then Corbin insisted we needed to make silly faces too. It's his new thing, every "nice" picture needs an accompanying silly face picture.
We gave Emma and my mom their birthday gifts since we would be out of town during their birthdays. Jovi picked out a doll just for Emma and Corbin picked out Connect 4 for him to play with Ganna, there were other presents given as well, but those were the cutest.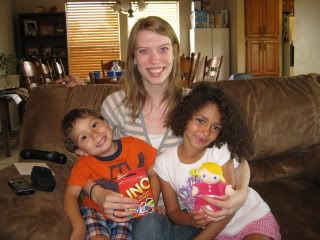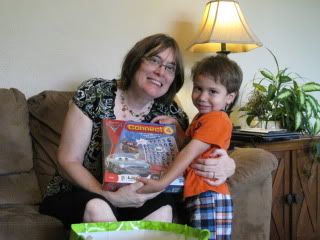 We got to spend some time with Laura and played lots of games of Lost Cities. One of our last outings was to the local snow cone shop, yummy. Thanks for coming to stay Laura, we love you!